WooCommerce Order Barcodes 1.3.23
Exact Same Files and 100% Original !
WooCommerce Order Barcodes Features
Barcodes can be created as one of five different types (from standard barcodes to QR codes) and can be scanned and processed directly on your site. Customers will receive their barcodes by email so they can be easily printed out where necessary.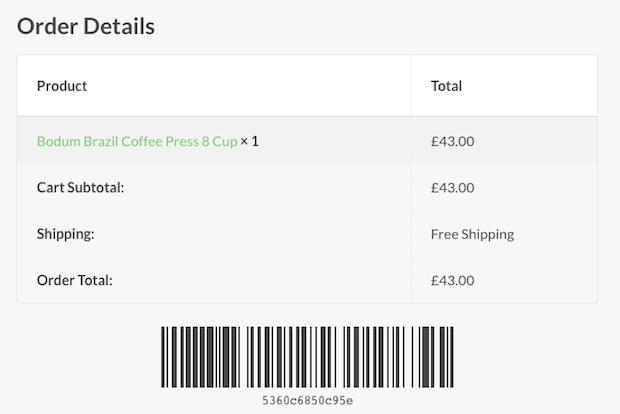 Store owners will also be able to view and print out barcodes.
Using the built-in barcode scanner, you can quickly complete orders or check customers in – this allows you to use the barcode as a robust (yet simple) e-ticket solution for any type of event, booking or reservation.
For technical support, purchase this file from original developer from the link below.